GB/T DC Charger Plug With 5m Cable
Saichuan GB/T DC charger plug, with 5m charging cable, cable length can be customized. Can quickly charge electric vehicles (EV) with direct current (DC) through the GB/T charging socket, for installation in electric vehicle charging stations ( EVSE).
The GB/T plugs are male on the EVSE and female on the EV. The GB/T 20234 charging standard is mainly used in China. But now, more and more Chinese electric vehicles are exported to the world, and GB/T charging cables and GB/T EVSEs are widely used abroad. Therefore, the demand for this plug is increasing in Southeast Asia and Eastern Europe, as well as the Middle East.
The current specification is 80A / 125A / 200A / 250A, and there are two colors of black and white.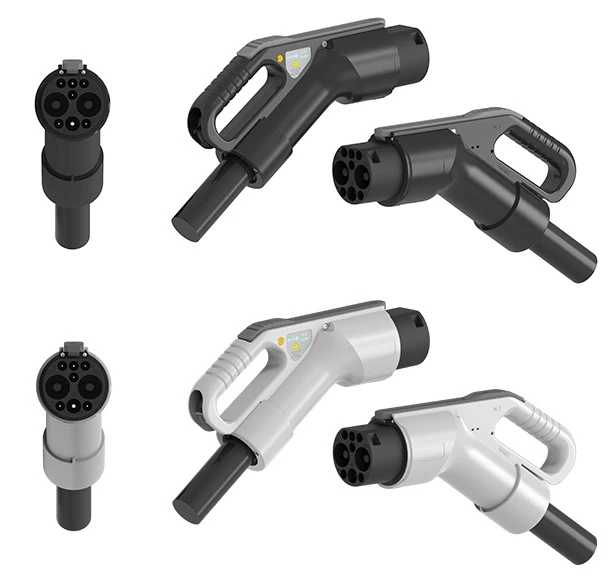 GB/T DC Charger Plug Features
This product complies with GB/T 20234.1 , GB/T 20234.3;

The shell adopts an integrated structure, which improves the protection level and saves product parts, making the product assembly simple;

The electronic lock is driven by a motor, which greatly increases the life and retention of the product, and uses modular components to facilitate maintenance;

The air-permeable membrane structure is added, which can regulate the air pressure and temperature in the gun body;

The appearance and shape follow ergonomics and feel comfortable.
GB/T DC Charger Plug Size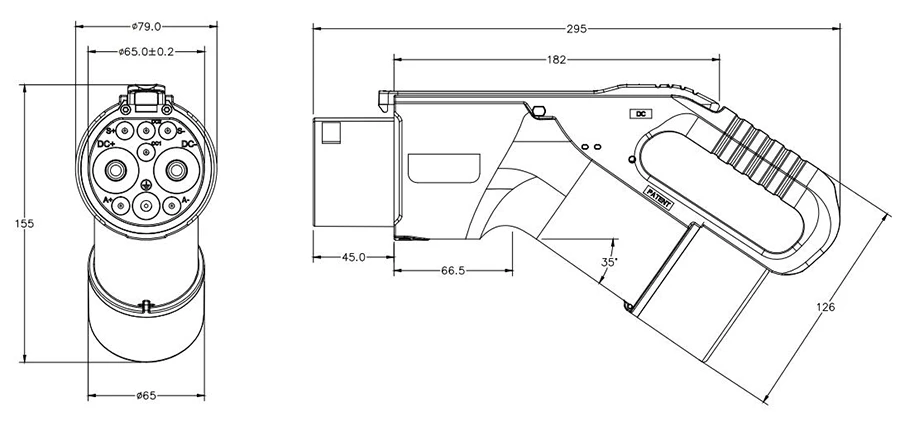 Commonly used cable specifications
80A DC Charging Cable
2×20mm²
125A DC Charging Cable
2×35mm²
200A DC Charging Cable
2×50mm²
2×70mm²
250A DC Charging Cable
2×80mm²
2×70mm²
Parameters of 80A/125A/200A/250A GB/T Male Plug for DC EV Charging
Product type
GB/T DC charging cable
Rated current

80A / 125A / 200A / 250A

Rated voltage
750V / 1000V DC
Withstand voltage
4500V DC, leakage current<5mA
Insulation resistance
500MΩ, measured with 1000V DC voltage
Contact resistance
≤3mΩ
Working frequency
50Hz
Cable length
5 m ±45 mm (customizable)
Mechanical performance


Insertion/extraction life
> 10000 times
Insertion force
< 140 N
Pull-out force
< 140 N
Environmental performance
Protection level
IP55 (mated)
Ambient temperature
-30℃~50℃
Working temperature
-30℃~+105℃
Get Your Sample
If you are interested in our products, please feel free to send an email to info@sailtran.com or fill out the message form below. Our sales representative will contact you within 24 hours.