Introduction of SG3M Metal Via Connector
The Saichuan SG1M SG2M SG3M metal connector system can achieve 300A at up to 1000V.
With their high mechanical strength ,excellent vibration and shielding, high efficiency when crimping , the SG1M SG2M SG3M connectors are well-suited to typical high volatge EV applications such as the connection between motor, inverter,PDU and battery.
The range includes single-hole, 2-hole and 3-hole connectors, and for maximum flexibility, copper or aluminum cables can be used in seven different cable cross-sections.
Model of SG3M Metal Via Connector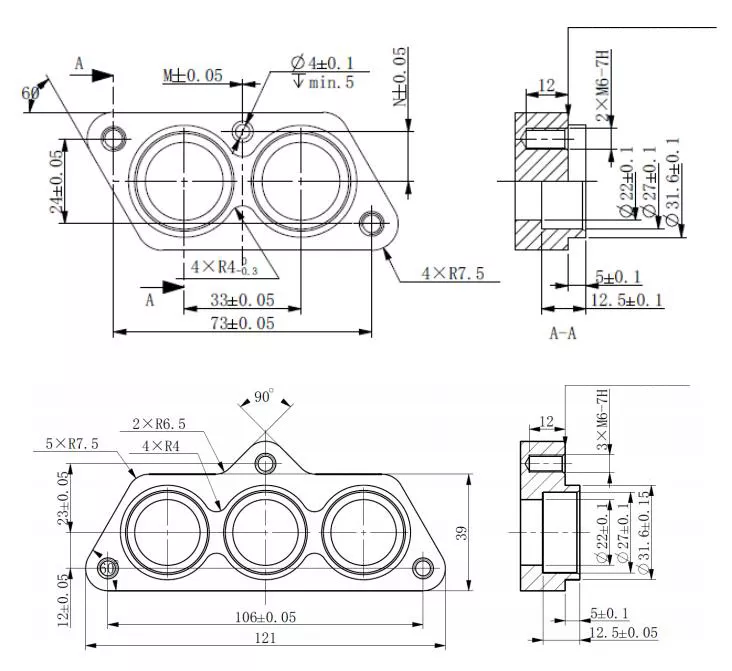 Parameters of SG3M Series 300A Through Hole Metal Connector
Description
Item No.
SG3M-21-70YP
Electrical Performance
Rated voltage
1000V
Withstand voltage
4000V
Rated current
MAX 300A
Insulation resistance
5000MΩ
Mechanical Properties
Pins
2pins 3pins
Mating cycles
>100Times
Cross sections
16mm² 25mm² 35mm² 50mm² 70mm²
Vibration class acc. To
QC/T 1067.1-2017 V3
Raw Material
Shell
Aluminum alloy
Shielding
Copper alloy
Insulator
PA66
Sealing
Rubber material
Environmental Performance
Operating temperature
-40℃~140℃
Protection Grade
IP68 IP69K
Salt Spray
96h
Get Your Sample
If you are interested in our products, please feel free to send an email to info@sailtran.com or fill out the message form below. Our sales representative will contact you within 24 hours.