Introduction of SH2 HV Interlocking Plastic Connector
SH2 series products are high-voltage interlocking high-current plastic connectors, which are suitable for electrical connection between motor controllers, PDUs, all-in-one, batteries and other on-board equipment.
Features of SH2 HV Interlocking Plastic Connector
The product adopts plastic shell, in addition to high-voltage interlock, secondary locking, multi-key position error prevention, shielding, waterproof and other functions, it also has functions such as time-delay separation (segment unlocking), socket terminal TPA and other functions.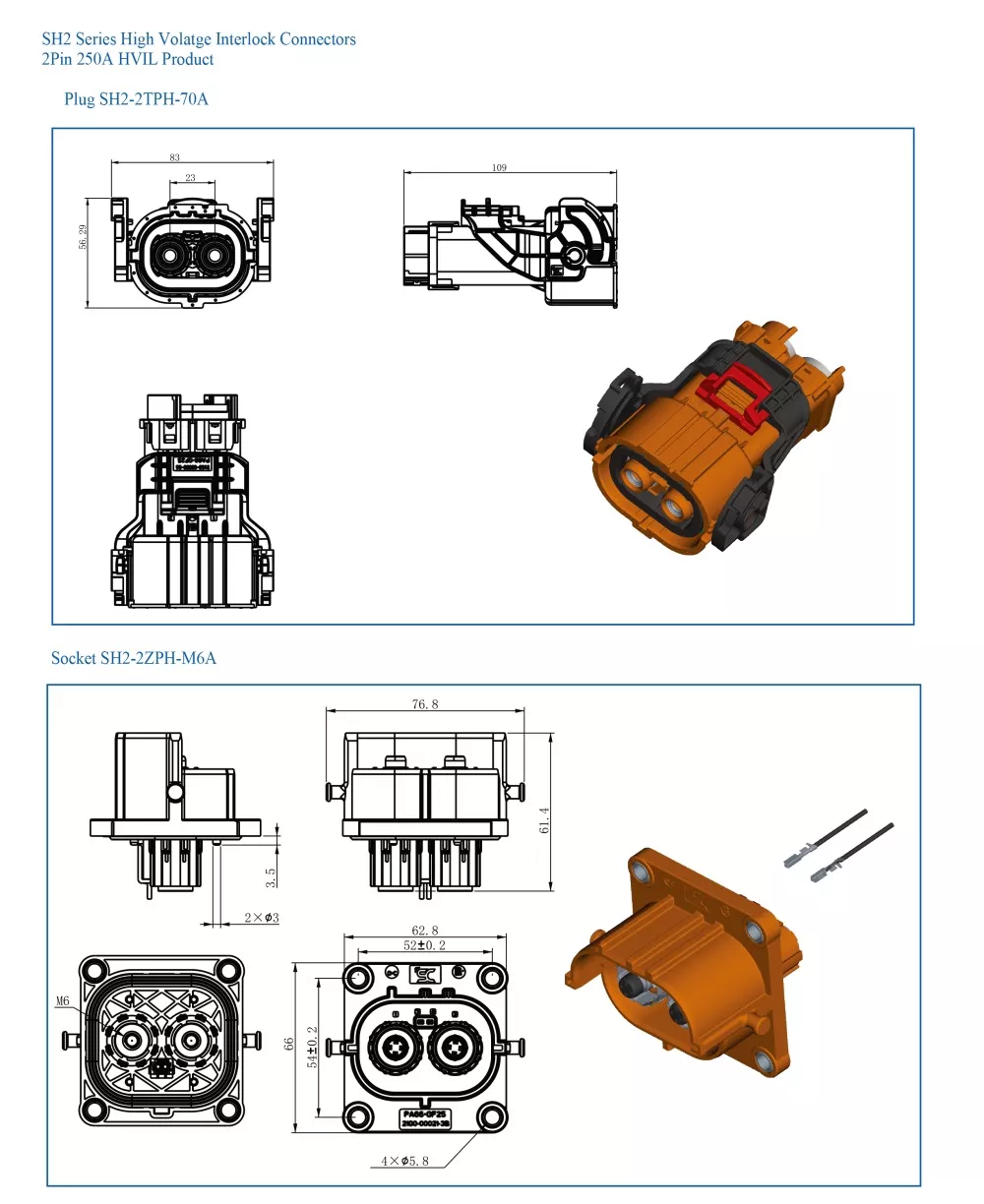 Parameters of SH2 Series 250A HV Interlock Plastic Connectors
Description
Item No.
SH2-2TPH-70A
Electrical Performance
Rated voltage
1000V
Withstand voltage
4000V
Rated current
150A/200A/250A
Insulation resistance
5000MΩ
Mechanical Properties
Pins
2 pins
Mating cycles
>100Times
Cross sections
35mm² / 50mm² / 70mm²
Vibration class acc. To
QC/T 1067.1-2017 V2
Raw Material
Shell
PA66
Shielding
Copper alloy
Insulator
PA66
Sealing
Rubber material
Environmental Performance
Operating temperature
-40℃~140℃
Protection Grade
IP68 IP69K
Salt Spray
504h
Get Your Sample
If you are interested in our products, please feel free to send an email to info@sailtran.com or fill out the message form below. Our sales representative will contact you within 24 hours.