Introduction of ss2 energy storage busbar connectors
With the development of the energy storage industry, the market demand for liquid-cooled energy storage technology solutions has gradually increased, and at the same time, higher technical requirements have been put forward for the waterproof performance of connectors for energy storage systems. Developed copper bar connectors with higher waterproof performance, which solved customer pain points.
SS2 type energy storage battery busbar connector, rated current 300A, voltage 1500V. Quick installation and quick replacement.
Features of energy storage connector
Quick installation: directly contact the battery module on the rack bus, and the upper cover can be quickly installed by withholding;

Quick disassembly for easy maintenance;

Diverse application fields: Modular design allows different currents;

Realize the installation of two-way copper bars to avoid unnecessary exchange and re-installation of the base direction;

Protection grade IP65;

Provide non-waterproof version with strong optionality;
Installation size of energy storage connector
Recommended Mounting Panel Cutout Dimensions: Recommended Fastening Bolts: M4*20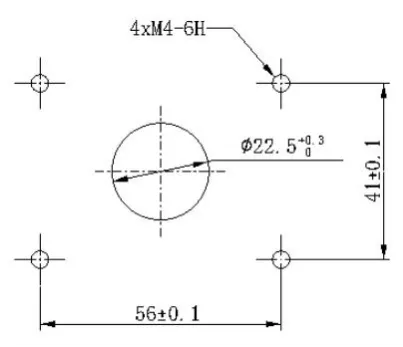 Parameters of SS2 300A Battery Busbar Connector
Mechanical life
20 times (waterproof);
50 times (not waterproof)
Rated current

300A MAX

Rated voltage
1500V
Withstand voltage
3000V
Insulation resistance
500 MΩ MIN
Protection class
IP65
Operating temperature
-40℃~125℃
Temperature rise
45K
Salt spray level
Neutral salt spray 48h
(exposed part after assembly)
Shell material
Nylon
Sealing parts
Silicone Rubber
Contact parts
Silver plated copper
RoHS
Yes

Get Your Sample
If you are interested in our products, please feel free to send an email to info@sailtran.com or fill out the message form below. Our sales representative will contact you within 24 hours.