The CCS 2 EV DC charging cable specification refers to the standard for electric vehicle (EV) charging cables that use the CCS 2 connector for DC fast charging. CCS stands for Combined Charging System and is a type of charging connector used by many EV manufacturers in Europe and North America.
A CCS 2 charging cable is a type of cable used for charging electric vehicles (EVs) with a CCS 2 connector. The CCS 2 (Combined Charging System 2) is a standardized charging connector that allows for both AC and DC charging of EVs.

The CCS 2 connector is used in Europe and is becoming more common in North America. It is designed to be compatible with different charging rates, so EVs can charge at different speeds depending on the charging station and the EV's capability.
The CCS 2 connector is a single plug that combines both AC and DC charging capabilities in one unit. It is a modified version of the Type 2 connector, which is used for AC charging in Europe.
The CCS 2 EV DC charging cable is specifically designed for DC fast charging, which allows for a much faster charging time than AC charging. It is important to note that not all EVs are capable of DC fast charging, so it's important to check your vehicle's specifications before using a CCS 2 EV DC charging cable.
The CCS 2 charging cable specification outlines the technical requirements for cables that are compatible with the CCS 2 connector. These requirements include:
Maximum current rating: 500 amps
Maximum voltage rating: 1000 volts DC
Cable length: typically between 3 and 5 meters
Temperature range: -40°C to +85°C
IP rating: minimum of IP54 for the connector and IP67 for the cable assembly
In addition to these technical requirements, the CCS 2 EV DC charging cable specification also includes safety requirements for the cable and connector, such as overcurrent protection, short circuit protection, and ground fault detection.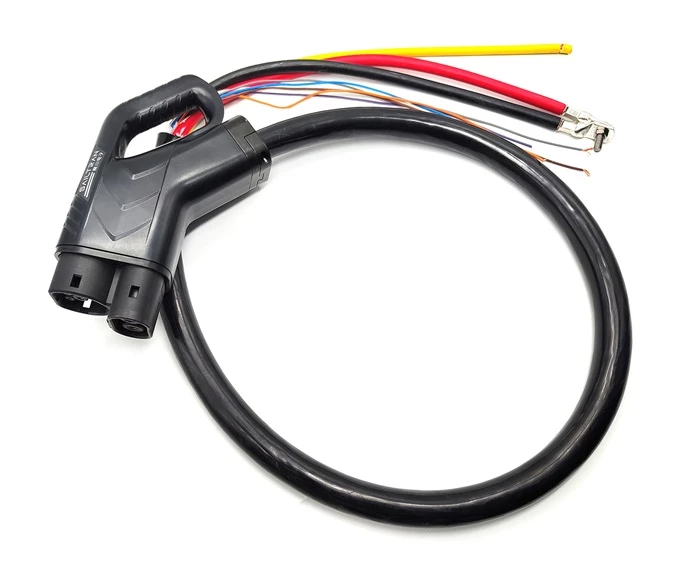 Overall, a CCS 2 EV DC charging cable is a convenient and efficient way to charge your EV on the go, especially if you're looking to quickly top up your battery while on a road trip or running errands.
Sailtran CCS 2 Plug(Combined Charging System plug) / CCS2 Charging Cable , suitable for DC fast charging of electric vehicles, can quickly charge Plug-in Hybrid Electric Vehicles (PHEV) and Electric Vehicles(EV) . With direct current (DC) through the CCS 2 Socket, for installation in electric vehicle charging stations ( EVSE).
CCS Type 2 supporting AC & DC Charging standards of Europe/ Australia and increasingly global standards.
Complete current specifications, 80A/125A/150A/200A/250A/300A optional.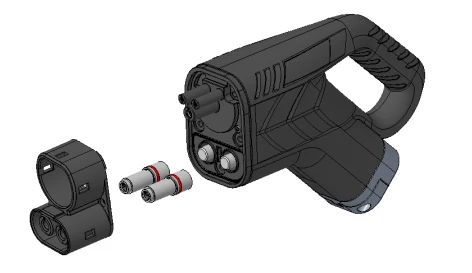 Replaceable DC power terminals reduce maintenance costs.