The 2022 Qatar World Cup kicked off on November 20, 2022, Doha time. During the entire event, new energy buses from China Yutong became the main transportation force for this World Cup. As a member enterprise of Yutong, Saichuan Electronics fully supports the guaranteed delivery of Yutong's new energy buses, and completes the supporting production of CCS2 charging socket on time with guaranteed quality and quantity.
The Qatar World Cup puts forward an innovative, sustainable, and low-carbon concept, and advocates green travel. Buses are undoubtedly the first choice.
In 2020, China Yutong successfully won the bid for the Qatar World Cup service vehicle project for production vehicles. In addition to subsequent orders, Qatar imported 1,500 buses from China, including 888 pure electric buses. These buses undertake the task of transporting fans, FIFA officials and media reporters to the stadium.
"This is the first time that a large number of Chinese new energy buses have been introduced into a large-scale international sports event, and it is also the first time that pure electric buses have been used as the main force to serve the World Cup. It can be said that China's new energy technology has been recognized by the world." Gan Shaoying, head of the Yutong Bus Qatar service team, is proud say.
Driving in Qatar has to withstand the test of hot and dry, strong wind and sand, which puts forward strict requirements on the performance of the vehicle. Chinese companies have made a smart "tailor-made" for this——
In view of the windy and sandy weather, the team worked hard on the sealing of the whole vehicle and the protection of the chassis. The motor of the pure electric vehicle is equipped with a sediment protection structure to improve the adaptability of the motor to potholes and gravel roads to ensure the safety of the motor.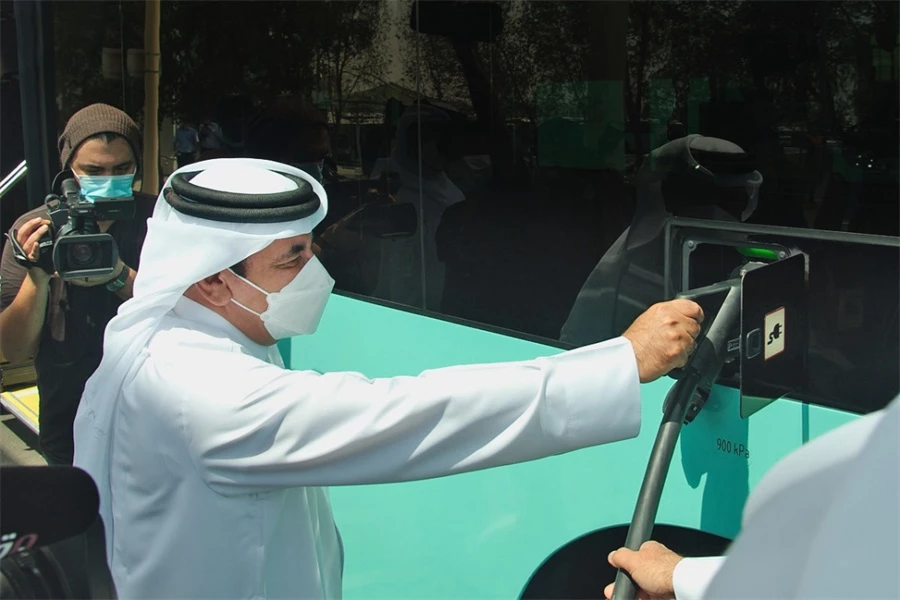 The power battery adopts a liquid cooling system, which can control the battery temperature within an ideal range of no more than 45 degrees Celsius during operation and charging, which reduces the battery capacity decay by 10% during the entire life cycle, and the battery has a longer battery life ability. The charging connector adopts the CCS2 charging socket independently developed by Saichuan Electronics, an internal member company of Yutong. After rigorous testing and testing, it can easily cope with harsh environments, with stable temperature rise and reliable quality. It has passed TUV and CE certification. Saichuan Electronics and Yutong New Energy Bus escorted the World Cup in Qatar.

The air conditioner in the car adopts an intelligent temperature control algorithm, which can automatically detect and identify temperature changes inside and outside the car, and dynamically adjust the air volume. Even if the outside of the car gets hotter, the inside of the car is still cool.
After the World Cup, these "Made in China" pure electric buses will become an important part of Qatar's public transport.