DC fast charging cable is a charging cable for charging electric vehicles, which can be charged for electric vehicles through fast charging stations or special chargers. CCS2 is a standard interface for fast charging of electric vehicles in Europe and North America, also known as Combo 2. The CCS2 charging cable is a device capable of communicating with and fast-charging electric vehicles that comply with the CCS2 standard. It includes a CCS2 plug and a cable, which can be connected to the CCS2 European standard charging stand of the electric vehicle through the CCS2 plug to charge the battery. The CCS2 charging cable can provide electric vehicles with a charging power of up to 350 kilowatts, and can quickly charge the battery in a short time.
Saichuan European standard DC charging cable, with vehicle charging connector and free outlet, can quickly charge electric vehicles (EV) with direct current (DC) through the CCS European standard vehicle charging socket, for installation in electric vehicle charging stations ( EVSE).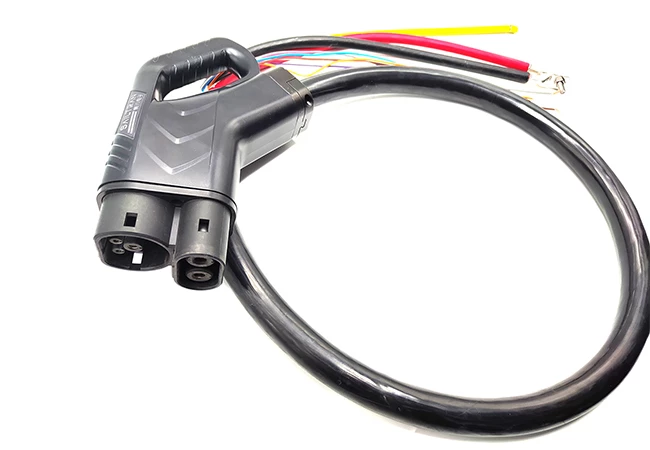 Sailtran CCS2 DC charging cable has the following characteristics:
High-speed charging capability: The CCS2 charging cable supports up to 200A/250A/300A current and 1000V voltage, which can realize fast charging.

Strong compatibility: CCS2 charging cable is the most commonly used DC charging interface standard in the European market. Many electric vehicle manufacturers have adopted this standard, so it has high compatibility.

High charging safety: The CCS2 charging cable adopts a variety of safety mechanisms, such as undervoltage protection, overvoltage protection, overcurrent protection, etc., which can ensure the safety of the charging process.

Strong programmability: The CCS2 charging cable can be programmed to achieve multiple functions, such as different charging modes, data transmission, etc.

It meets the relevant standards and requirements of IEC62196-3, and is developed and produced according to IATF 16949 automotive standards and ISO 9001 standards.

It adopts the third-generation design concept and has a beautiful appearance. The hand-held design conforms to the principles of ergonomics and feels comfortable.

Charging cables for every application, from garage to charging area, in custom lengths. The cable adopts XLPO material and TPU sheath, which improves the bending life and wear resistance of the cable. The better material on the market at present, complies with the EU standard.

The product protection level reaches IP55 (working state). Even in harsh environments, the product can also isolate moisture and improve the safety of use.

Customer company logo can be attached if required. Provide OEM/ODM services, which is beneficial for customers to expand the market.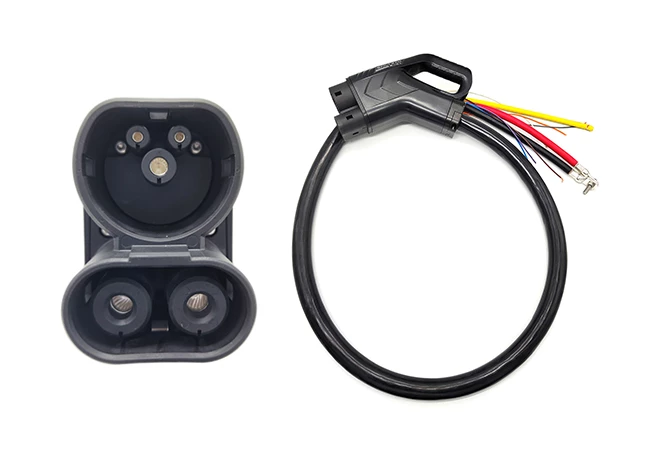 In terms of charging speed, the CCS2 charging cable can provide a charging power of up to 350 kilowatts, which means that electric vehicles can quickly fully charge the battery in a relatively short period of time, so that users do not have to wait too long for charging to complete.
In terms of charging safety, the CCS2 charging cable adopts an international standard interface design, the plug and cable connection is firm and reliable, and has safety protection measures such as anti-electric shock, which can ensure the safety of users during the charging process.
In short, Saichuan Electronics CCS2 charging cable has the advantages of fast charging, strong compatibility, high charging safety, and strong programmability.
Saichuan Electronics is a professional manufacturer of CCS2 plug!